4 X Immunity Booster Pack – Combo 3
₹2,083.00
Out of stock
This powerhouse kit has been curated by our health experts to accelerate your immunity. It stimulates, supports and strengthens your immune system, to arm you with protection from viral and bacterial infections.
This kit is loaded with herbal formulations in the form of tablets and pure organic juices that are rich in antioxidants, vitamin C and minerals that stimulate your immune system to produce more disease fighting cells.
THIS COMBO PACK CONTAINS 5 AYURVEDA TABLETS, 3 JUICES AND 1 DRINK MIX. 
Reviews (8)
Additional information
Vendor Info
More Products
Vendor Information
4.47 rating from 176 reviews
17%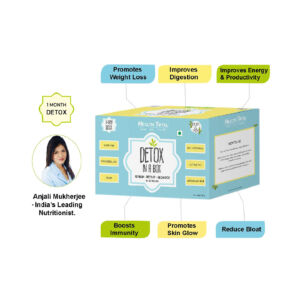 New!
1-Month Detox Kit (4 Pack Kit) – Detox Kit for Weight Loss
₹

4,800.00
You Save: ₹801.00(17%)