Var-erase lotion – Abhinav
₹380.00
Out of stock
Varicose veins is a common problem which happens to people who sit or stand for long hours, pregnant women, people who are obese, or those who have a family history of varicose veins. Around 25% of adults have varicose veins. Var-Erase is a natural Ayurvedic solution to varicose veins.
Health benefits –
It improves blood circulation to legs
Strengthens the smooth muscles of the vein
Helps to restore natural colour of skin
Helps to reduce swelling
How to use –
Take sufficient quantity of Var-Erase lotion and apply on the affect area
Massage gently in upward direction towards the heart for 10 minutes
Keep the lotion for 10-12 hours & then wash off
Reviews (0)
Additional information
Vendor Info
More Products
Vendor Information
4.47 rating from 176 reviews
17%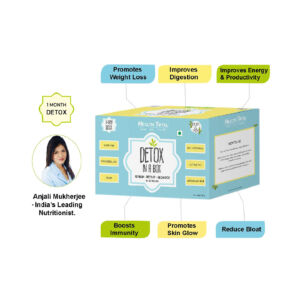 New!
1-Month Detox Kit (4 Pack Kit) – Detox Kit for Weight Loss
₹

4,800.00
You Save: ₹801.00(17%)