For her pms herbal tea 50g
₹275.00
You Save: ₹27.50(10%)
Out of stock
PMS period causes a lot of discomfort to most women. Their hormones go for a toss and many suffer from mood swings as well. Try For Her PMS tea and get instant relief from irritation, tension and discomfort. Interestingly, this tea also eases the passage through menopausal phase.
Ingredients
shatavari
anantamool
ashoka
lodhra
ela
jatiphal
Health Benefits
Balances hormones
Supports good mood during PMS – easing irritability
tension and discomfort
takes care of heavy flow helps in easy passage through menopausal phase
Brewing Instructions
1 tsp 6fl oz filtered O2 rich water 90C-95C steep 7min milk and sugar not recommended feel free to add a squeeze of lemon or dash of honey
Reviews (0)
Description
Additional information
Vendor Info
More Products
Usage
Recommended number of steep -1  Drink 2 times a day, for 5 days before and during that time of the month.
Vendor Information
4.46 rating from 177 reviews
17%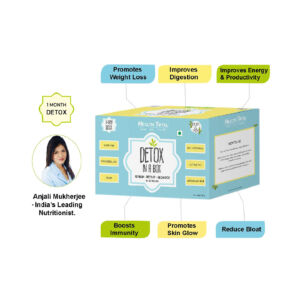 New!
1-Month Detox Kit (4 Pack Kit) – Detox Kit for Weight Loss
₹

4,800.00
You Save: ₹801.00(17%)