Moroccan Mint Green Tea – 50g – Tea Trove
₹308.00
You Save: ₹30.80(10%)
Out of stock
The Morrocan Mint is a combination of Green Tea, Chamomile, Peppermint & Spearmint. So, it is nothing less than a magic potion for anyone with digestive issues or blood pressure or stress. This tea can even help fight cancer.
Ingredients
Green Tea
Chamomile
Peppermint
Spearmint
Health Benefits
boosts immunity
prevents morning sickness
stress reliever
fights cancer
improves digestion
maintains healthy BP
calms muscle spasm
Brewing Instructions
1 tsp 6fl oz filtered O2 rich water 85C-90C steep 4 min milk not recommended feel free to add a squeeze of lemon or a tsp of sugar.
Reviews (0)
Description
Additional information
Vendor Info
More Products
Usage
Recommended number of steep -2
Vendor Information
4.47 rating from 176 reviews
17%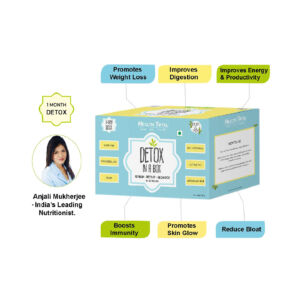 New!
1-Month Detox Kit (4 Pack Kit) – Detox Kit for Weight Loss
₹

4,800.00
You Save: ₹801.00(17%)