NutriSnacksBox – Healthy Snack Pack (4 items)
₹396.00
Snackaholics, here's a wholesome snack box for you! Beat your between-meal cravings with this mix of nutritious snacks. They taste great and will fill you up too! So, fight hunger and beat belly bloat with these healthy snacks!
This Snack Pack includes:
Mexican strips – 100 gm
Millet Cracker – 100 gm
Ragi Sticks – 100 gm
Spinach & Herb Strips – 100 gm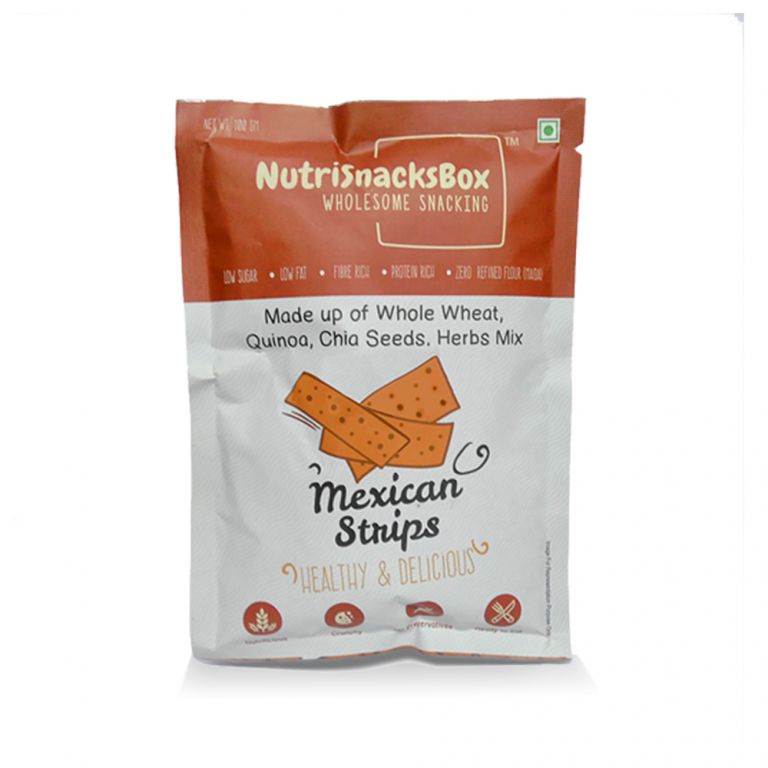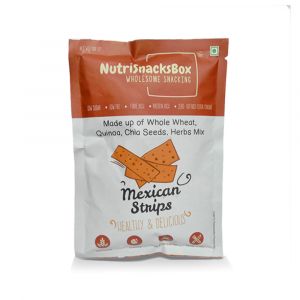 1 × NSB-Mexican strips -100gm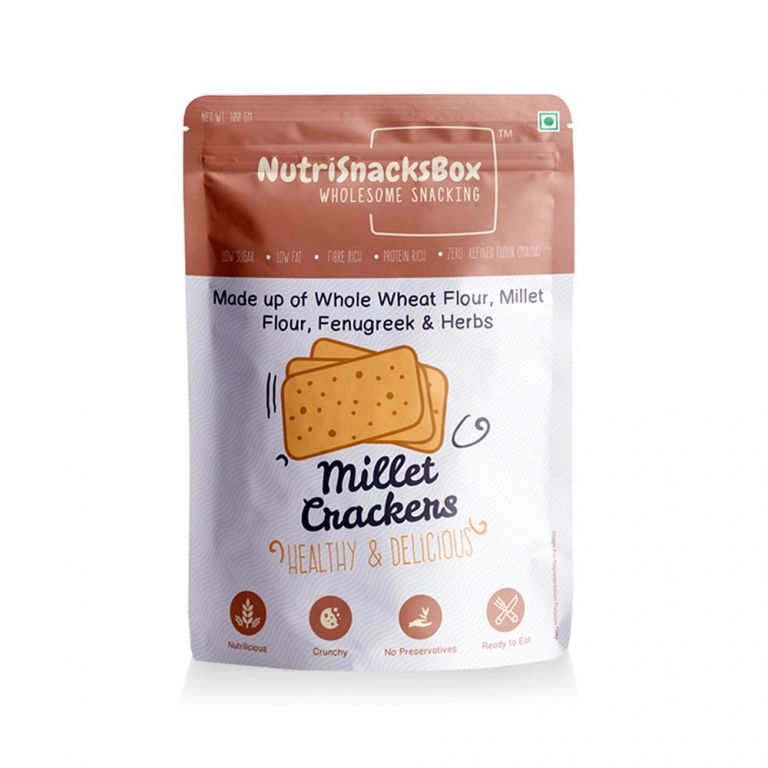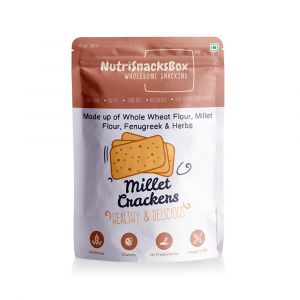 1 × Millet Cracker (100g) - NutriSnacksBox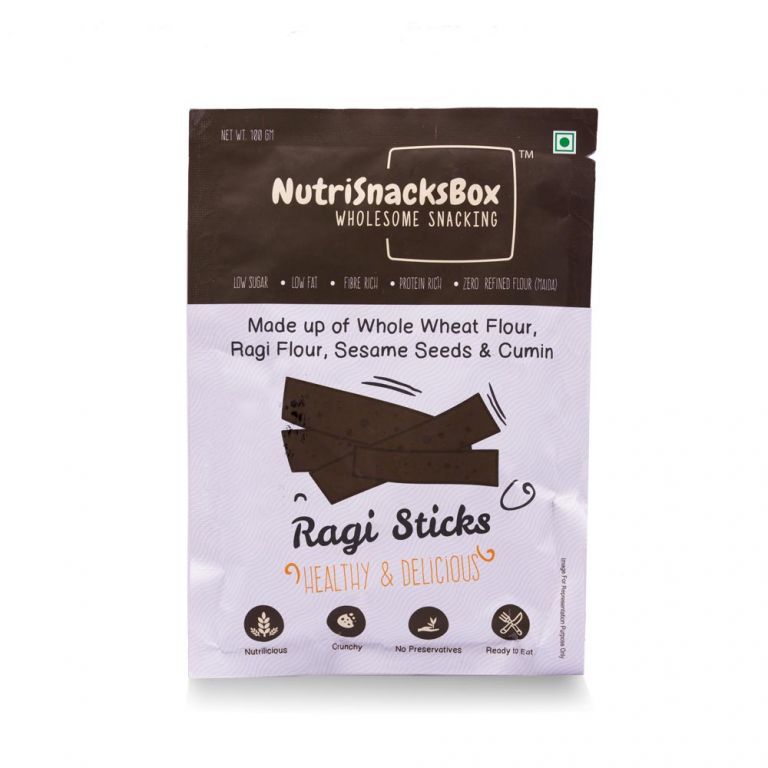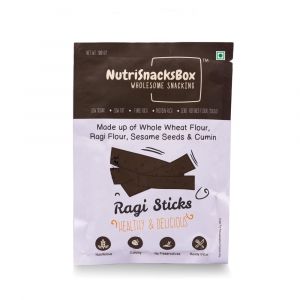 1 × Ragi Sticks (100g) - NutriSnacksBox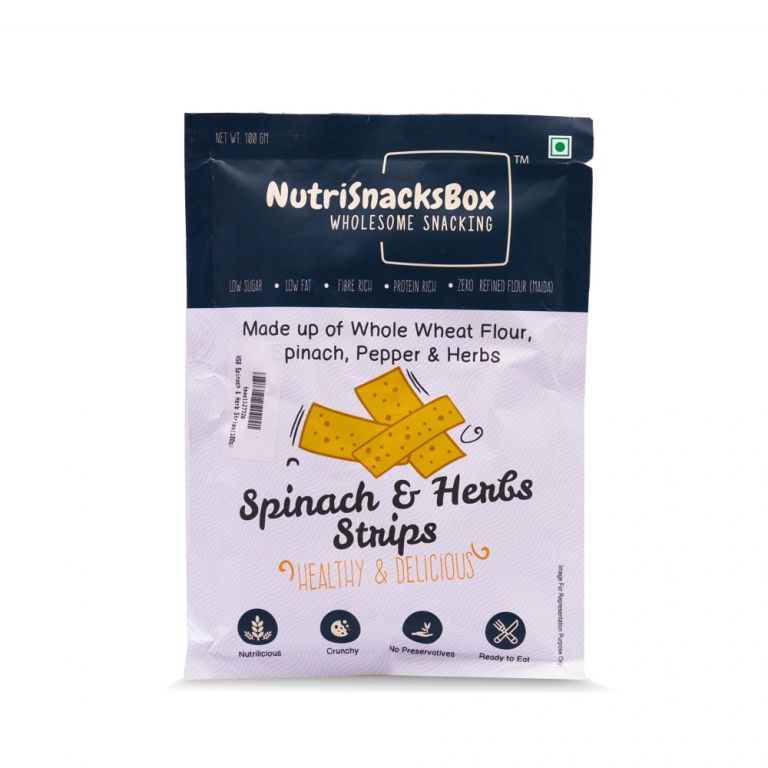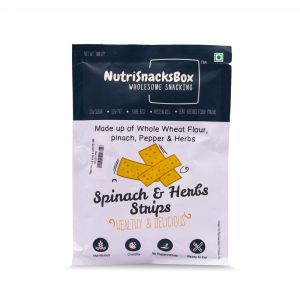 1 × Spinach & Herb Strips(100g) - NutriSnacksBox
Reviews (3)
Description
Additional information
Ever tasted Strips that are loaded with flavour and good for your health? Mexican Strips are made from whole wheat flour, quinoa flour, edible vegetable fat, sugar, salt, seasoning mix and chia seeds. You'll love it!
If you're allergic to gluten, try Millet Crackers. They are crispy, brittle and baked! Made using whole wheat and bajra flour, iodised salt, turmeric powder, edible oil, spices, green chillies and fenugreek, this gluten-free snack can be paired with your favourite dip, spreads, soups and salad.
Ragi Sticks are tasty and delicious because they are made using one of the healthiest cereals. They are low in sugar and fat, and protein and fibre rich. Other ingredients used include whole wheat flour, ragi flour, sesame seeds, cumin, ghee, salt, sugar, turmeric, baking powder and red chilli powder.
Prepared using whole wheat flour, vegetable fat, spinach, salt, sugar, herbs, garlic, pepper & spices mix, Spinach & Herb Strips is low sugar, low fat, fibre and protein rich, and zero refined flour (maida).