Turmeric Chai Herbal Tea – 50g – Tea Trove
₹275.00
You Save: ₹27.50(10%)
Out of stock
Turmeric tea is best for people with chronic pain, diabetes, high cholesterol, indigestion and anxiety disorders. Just 1 cup of this elixir every day can improve your concentration, reduce nausea and cholesterol levels.
Ingredients
Turmeric
Ginger
Black Pepper
Health Benefits
chronic pain
indigestion
anxiety
diabetes
high cholesterol
alzheimer's
dementia
eczema
cancer
lower cholesterol levels
increase focus
acne and psoriasis
blood sugar – regulation
stomach
reduce nausea
Brewing Instructions
1 tsp 6fl oz filtered O2 rich water 90C-95C steep 7min milk and sugar not recommended feel free to add a dash of honey
Reviews (0)
Description
Additional information
Vendor Info
More Products
Usage
Recommended number of steep -1  Drink 1 cup early morning, for optimum benefits
Vendor Information
4.46 rating from 177 reviews
17%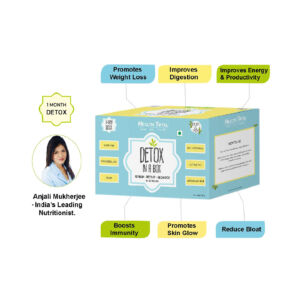 New!
1-Month Detox Kit (4 Pack Kit) – Detox Kit for Weight Loss
₹

4,800.00
You Save: ₹801.00(17%)