Healing with Food Book by Anjali Mukerjee
₹325.00
 AS PER THE MANUFACTURER
Dr. Anjali Mukerjee is a name synonymous with health and nutrition. After graduation she specialized in Nutrition and Dietetics from the institute of Hotel Management, Catering Technology & Applied Nutrition and has been in this field since 1984. Then she went on to study alternatively medicine and completed her M.D. in the same discipline. She has been in active clinical practice for over 30 years now.
Today, more and more people are falling prey to various chronic conditions related to stress and a modern life-style. This is true not only in the corporate world, but people everywhere. These life-style issues coupled with unhealthy food and eating play a major role in the nation's most common killers-coronary heart disease, Type II diabetes and some cancers. Proper nutrition has always has taken the subject to the next level. She believes and explains that food can rejuvenate, heal and restore health in a sick person.
The purpose of Healing with food is to tell us how our lives can be influenced, from sickness and ill health. Food has finally begun to be recognized as an important healing force.
Book available in English and Marathi languages.
Reviews (0)
Shipping
Additional information
Vendor Info
More Products
17%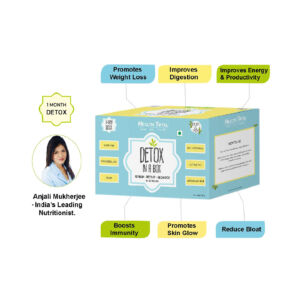 Bestseller
1-Month Detox Kit (4 Pack Kit) – Detox Kit for Weight Loss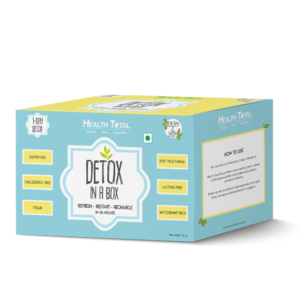 Bestseller
1-Day Detox in a Box – Detox Box for Weight Loss