Kairali Yuvan – Herbal Infusion Tea for Destress & Revitalize the Body (100 grams)
Kairali Yuvan – Herbal Infusion Tea for Destress & Revitalize the Body (100 grams)
₹615.00
Out of stock
Yuvan herbal infusion with the richness of potent herbs helps to de-stress and revitalize the body. This relaxing tea relieve stress & anxiety and re-energizes the body. It helps to relax the body, enhance the immune system, strengthens and rejuvenates body organs system. It also helps to cool down the body temperature and reduces high blood pressure.
Yuvan' in Sanskrit means 'youthfulness'. It is a carefully crafted herbal infusion to help prolong the cheerfulness and spirited youthfulness of your personality.
Key Ingredients of Yuvan Herbal Infusion
Goksura (Caltrop): Caltrop fruit supports healthy urinary tract and prostate functions. Found mainly in tropical climate, the herb nourishes the reproductive system and improves muscle health and stamina. It is also known to cure general weakness, asthma, increase sperm counts, and inflammation conditions.
Misreya (Fennel): With a tinge of sweet and bitter flavour, fennel plant helps to cure inflammations, burning sensation, bronchitis and cough.
Ingredients / Composition:
Key Ingredient is Goksura (Healing Plant)Goksura (Tribulus terrestris), Pasanabhedah (Rotula aquatica), Hreivera(Coleus vettiveroides), Vrscikali (Tragia involucrata, Misreya (Foeniculum vulgare)
How To Use:
Add 1/2 teaspoon of infusion to 3/4th cup of boiling water & stir well. One may add palm sugar or jaggery, if desired. Drink warm and best results when consumed daily.
Reviews (0)
Shipping
Additional information
Vendor Info
More Products
| | |
| --- | --- |
| Weight | 0.5 kg |
| Dimensions | 165 × 125 × 120 cm |
| HSN code | 9024090 |
Vendor Information
Store Name:

kairali

Vendor:

kairali
No ratings found yet!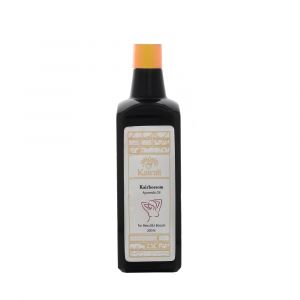 Kairali Kairbossom – Ayurvedic Breast Enhancement Massage Oil for Beautiful Bosom (200 ml)